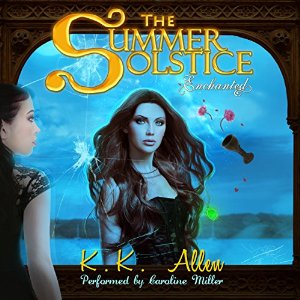 After Katrina "Kat" Summer's mother dies a mysterious and tragic death, Kat is hurled into life at Apollo Beach. Her estranged and cryptic grandmother Rose fills Kat with legends of her Ancient Greek Ancestors from which the Summer family descends. Kat's world begins to unravel as secrets from her heritage are exposed-secrets that her mother purposefully concealed. Leading to her birthday, the day of the Summer Solstice, Kat becomes frightened when enigmatic visions and disturbing dreams haunt her. When her visions become reality, her fear turns to terror as powerful forces threaten the lives of those around her. Amidst the turmoil, Kat meets Alec Stone, her gorgeous neighbor, who becomes her sole solace in an evocative world of mythological enchantment and evil prophecies that lurk around every corner.
More info →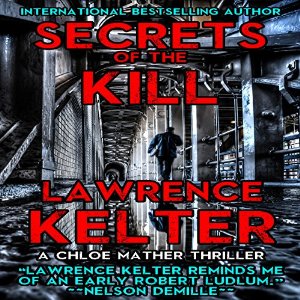 Two governments with one objective: to stop the spread of terrorism by any means possible. America and Israel are lifelong allies in an age-old war. To win this battle they will have to sell their souls.
A mutilated body has been discovered - a body not meant to be found. But now that it has, Pandora's box is open and secrets never to be learned have been revealed. An Israeli woman living in New York has been murdered. She has been raped and butchered, an outrage that ignites a fuse that burns all the way back to Tel Aviv.
Enter FBI Agent Chloe Mather, a hard-charging ex-Marine who has no sympathy for the kind of maggot who could commit such a violent atrocity. A veteran of the war in Afghanistan, she was one of the first female Marines to be deployed into an active combat area. She struggles with PTSD and the consequences of a fatherless childhood, yet this is a woman who accepts no pity and operates according to a moral code that is second to none. She'll stop at nothing to find the psychopath responsible for this unspeakable crime.
More info →
"Smart organizations know that creating communities is the key to unlocking unprecedented outcomes. But too many mistakenly rely on superficial transactional relationships as a foundation for community, when really people want something deeper. In Building Brand Communities,  Carrie Melissa Jones and Charles Vogl argue that in an authentic and enriching community, members have mutual concern for one another, share personal values, and join together in meaningful shared experiences, whether online or off. On the deepest level, brands must help members grow into who they want to be.
More info →