Magdalena Yoder, chaste and abstemious proprietor of the Pennsylvania Dutch Inn, agrees to let a Hollywood crew film at the inn. But when the assistant director is found pinned to a barn post with a farming tool, dimwitted local police chief Marvin Stoltzfus fingers Magdalena as his prime suspect. Now it's time for Magdalena to use her extraordinary Amish sleuthing skills to reveal the real killer.
More info →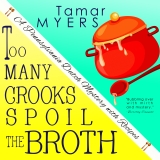 This debut mystery introduces Magdalena Yoder, prim, proper, and persnickety proprietor of the PennDutch Inn, where guests luxuriate in the true "Amish experience," (read: doing Magdalena's chores and paying top dollar for the opportunity!).
When one of her more reclusive guests takes a tumble down the PennDutch's picturesquely steep staircase and breaks his neck, the timing couldn't be worse. It's the start of hunting season - and her inn is packed to capacity!
More info →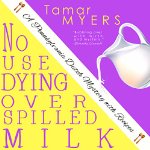 Magdalena Yoder, Amish-Mennonite proprietor of the Pennsylvania Dutch Inn, travels to Farmersburg, Ohio for the funeral of her second cousin (twice removed) who had the unfortunate luck of drowning in a vat of milk - and, as Magdalena knows, Amish men just don't go swimming in milk in the middle of February. Something's definitely rotten in Farmersburg...
More info →